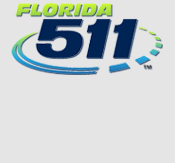 Welcome
The Florida Department of Transportation (FDOT) is developing the design for a drainage improvement project along State Road (SR) 9/NW 27 Avenue from SR 934/NW 79 Street to SR 932/NW 103 Street, in Miami-Dade County.
WORK TO BE PERFORMED:
Installing additional drainage inlets
Reconstructing driveways that restrict the water flow
Adding new segments of drainage pipes to connect new inlets to the existing drainage system
Reconstructing segments of the bicycle lane
Repaving and restriping where drainage improvements will be installed
Reconstructing sidewalks, pedestrian ramps, curb and gutter within areas of drainage improvements
MAINTENANCE OF TRAFFIC:
Temporary lane closures during roadway construction will occur, during off-peak hours to allow for roadwork activities. Temporary sidewalk closures and impacts to driveways will also take place.
Project At-A-Glance
Construction Start Date
June 2020

Construction Cost
$1.9 million

Lengths and Limits
SR 9/NW 27 Ave from SR 934/NW 79 Street to SR 932/NW 103 Street

FDOT Project Manager
Ivette Funtanellas, P.E.

Consultant Design Project Engineer
Hans Ribbeck, P.E.

Ribbeck Engineering, Inc.

Community Outreach Specialist
Rodolfo Roman

Infinite Source Communications

O: 305-470-5477