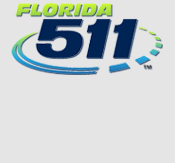 Welcome
The Florida Department of Transportation (FDOT) is developing the design for pedestrian safety lighting improvement projects along State Road (SR) 9/817/NW 27 Avenue in Miami-Dade County.
WORK TO BE PERFORMED:
Upgrading existing light poles with a new Light Emitting Diode (LED) fixture at select signalized intersections with pedestrian crossings to increase brightness and meet the new FDOT lighting requirement
Removing and/or replacing existing light poles at select locations
Adding new light poles with LED fixtures at signalized intersections along select corridors
PROJECT LOCATIONS:
Project Identification Number: 440173-1-52-01: SR 9/817/NW 27 Avenue from NW 27 Terrace to NW 46 Street
Project Identification Number: 440174-1-52-01: SR 9/817/NW 27 Avenue from NW 50 Street to NW 22 Avenue
Project Identification Number: 440175-1-52-01: SR 9/817/NW 27 Avenue from SR 9 to NW 199 Street
MAINTENANCE OF TRAFFIC:
Temporary lane closures, sidewalk closures, and pedestrian detours during non-peak hours will have minimal effects on traffic.
Project At-A-Glance
Construction Start Date
April 2020

Construction Cost
$2 Million

Lengths and Limits
SR 9/817/NW 27 Avenue from NW 199 Street to SW 27 Terrace

FDOT Project Manager
Patrick Marchant, P.E.

Community Outreach Specialist
Richard Denis

Infinite Source Communications Group

O: 305-573-0089

Richard@iscprgroup.com