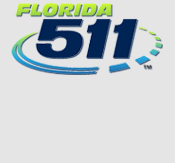 Welcome
The Florida Department of Transportation (FDOT) is developing the design for a safety project along State Road (SR) 93/I-75 Frontage Road/NW 138 Street from east of Hialeah Gardens Boulevard to W 23 Avenue, in Miami-Dade County.
WORK TO BE PERFORMED:
Restricting left-turn movement for northbound traffic coming from the driveway immediately east of W 24 Avenue
Widening the unpaved shoulder to provide bike lanes and adding bicycle lane signage and pavement markings
Repaving and restriping the roadway
Relocating the existing guardrail
Extending the existing sidewalk and curb west of NW 87 Avenue
Providing a continuous sidewalk east of NW 87 Avenue to W 23 Avenue
Upgrading pedestrian ramps at W 32 Avenue and NW 87 Avenue
Upgrading pavement markings, signage and drainage
Relocating the light pole located on NW 138 Street west of NW 87 Avenue in conflict with the proposed guardrail
Widening the roadway to provide an exclusive westbound left-turn lane at W 24 Avenue
Relocating the northbound stop bar to be closer to the intersection of W 24 Avenue and NW 138 Street
Trimming overgrown trees along NW 138 Street
MAINTENANCE OF TRAFFIC (MOT):
Temporary lane closures during roadway construction could potentially impact traffic.
Project At-A-Glance
Construction Start Date
August 2020

Construction Cost
$3.2 million

Lengths and Limits
SR 93/I-75 Frontage Road/NW 138 Street from Hialeah Gardens Boulevard to W 23 Avenue

FDOT Project Manager
Ivette Funtanellas, P.E.

Consultant Design Project Engineer
Geoffrey Lamptey, P.E., PTOE

GOAL Associates Inc.

Community Outreach Specialist
Rodolfo Roman

Rodolfo.Roman@dot.state.fl.us

O: 305-470-5477