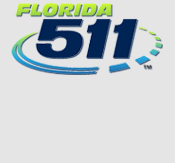 Welcome
The Florida Department of Transportation (FDOT) is developing the design for a roadway improvement project along State Road (SR) 934/East 25 Street/NW 79 Street, in Miami-Dade County.
WORK TO BE PERFORMED:
Modifying concrete median to restrict East 9 Avenue northbound and southbound left-turns and through movements.
Installing "Right-Turn Only" signs at East 9 Avenue

Repaving

and

restriping

the roadway
Improving existing traffic signals to current standards
Modifying left-turn lanes at intersections by reducing the width of existing traffic separators and providing an offset from the left-turns and the through lanes
Eliminating westbound left-turn at East 5 Avenue to add a pedestrian mid-block crosswalk
Providing illuminated street name signs
Updating the signal timing
Converting eastbound and westbound left-turns at East 8 Avenue and East 10 Avenue to protected left-turns only
Removing one parallel parking eastbound West of 5 Avenue and two parallel parking westbound east of 5 Avenue for bus stop relocation
MAINTENANCE OF TRAFFIC (MOT):

Temporary lane closures during non-peak hours will have minimal effects on traffic.

Project At-A-Glance
Construction Start Date
February 2019

Construction Cost
$1 million

Lengths and Limits
SR 934/East 25 Street/NW 79 Street from East 4 Avenue/NW 47 Avenue to East 12 Avenue/NW 37 Avenue

FDOT Project Manager
Luis Tejada, P.E.

Consultant Design Project Engineer
Cairo Cangas, P.E.

A.D.A Engineering, Inc.

Community Outreach Specialist
Rodolfo Roman

Infinite Source Communications

O: 305-470-5477
Rodolfo.Roman@dot.state.fl.us