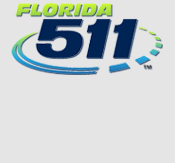 Welcome
The Florida Department of Transportation (FDOT) is developing the design for reconstruction along State Road (SR) 25/US 27/Okeechobee Road, from east of NW 107 Avenue to east of NW 116 Way in Miami-Dade County.
WORK TO BE PERFORMED:
Level separation of the intersection of SR 25/Okeechobee Road and Hialeah Gardens Blvd. (Access from SR 25/Okeechobee Road to the Frontage Road and Hialeah Gardens Boulevard will be maintained with ramps)
Reconstruction of ST 25/Okeechobee Road with concrete pavement
Reconstruction of Hialeah Gardens Boulevard from south of NW South River Drive north to the entrance of HIaleah Gardens High School
Repaving, restriping and widening of NW 116 Way north to W 68 Street
Realignment and reconstruction of the Frontage Road to accommodate grade separation, provide bike lanes, and fill in sidewalk gaps on the Frontage Road
Widening of existing bridges of NW 121 Way and NW 116 Way over the Miami Canal
Reconstruction of NW South River Drive at NW 121 Way and NW 116 Way
Repaving and restriping of the existing roadway between the reconstruction areas
MAINTENANCE OF TRAFFIC (MOT):
The MOT will be designed to minimize adverse impacts to local residents and businesses during construction. Detours and temporary lane closures during non-peak hours will have minimal effects on traffic.
Project At-A-Glance
Construction Start Date
September 2021

Construction Cost
$84 million

Lengths and Limits
from east of NW 107 Avenue to east of NW 116 Way

FDOT Project Manager
Elsa Riverol, P.E.

Florida Department of Transportation

Community Outreach Specialist
Alicia Gonzalez

Media Relations Group

(786) 280-6645