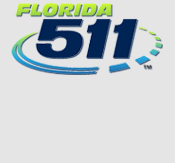 Welcome
The Florida Department of Transportation (FDOT) is developing the design for a roadway reconstruction project along SR 25/US 27/Okeechobee Road, from east of NW 87 Avenue to east of NW 79 Avenue in Miami-Dade County.
WORK TO BE PERFORMED:
Reconstruction of SR-25/US-27/Okeechobee Road using rigid pavement
Widen Okeechobee Road to four lanes in both directions
Widen the bridge on NW 79 Avenue over the Miami (C-6) Canal
Modify the intersection of NW 95 Street and Frontage Road
Relocate BJ's entrance to accommodate new free-flow right turn lane to westbound Frontage Road
Provide new access from Frontage Road to westbound Okeechobee Road per the Okeechobee Road PD&E recommendation
MAINTENANCE OF TRAFFIC (MOT):
Traffic Control Plan (TCP) will be developed for this project in accordance with current FDOT Resurfacing, Restoration & Rehabilitation (RRR) requirements. This involves the phased construction of the roadway and sidewalks and temporary lane closures.
Project At-A-Glance
Construction Start Date
October 2023

Construction Cost
$33.6 million

Lengths and Limits
from east of NW 87 Avenue to east of NW 79 Avenue

FDOT Project Manager
Bao-Ying Wang, P.E.

Consultant Project Manager
Burt Baldo, P.E.

Kimley Horn and Associates

Community Outreach Specialist
Alicia Gonzalez

Media Relations Group

(786) 280-6645