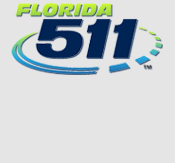 Welcome
The Florida Department of Transportation (FDOT) is developing the design for a roadway reconstruction project along SR 25/US 27/Okeechobee Road, from east of NW 116 Way to east of NW 87 Avenue in Miami-Dade County.
WORK TO BE PERFORMED:
Reconstruction of Okeechobee Road using rigid pavement
Grade separation of Okeechobee Road over NW 87 Avenue (third level bridge)
Construction of flyover ramps to and from Okeechobee Road and NW 87 Avenue
Reconstruction of NW 87 Avenue from south of Okeechobee Road to north of NW 103 Street
Realignment of NW 103 Street
Realignment and widening of the frontage road
Construction of the sidewalk on north side of the frontage road within project limits
Reconstruction of NW South River Drive
Demolition of the existing bridge at NW 105 Way and construction of a flat slab bridge at NW 106 Street
Widening of NW 106 Street
MAINTENANCE OF TRAFFIC (MOT):
A Traffic Control Plan (TCP) will be developed for this project in accordance with current FDOT Design Standards. This involves the phased construction of the roadway and sidewalks and temporary lane closures.
Project At-A-Glance
Construction Start Date
October 2025

Construction Cost
$TBD

Lengths and Limits
from east of NW 116 Way to east of NW 87 Avenue

FDOT Project Manager
Bao-Ying Wang, P.E.


Consultant Design Project Manager
Jose Munoz, P.E.

BCC Engineering




Community Outreach Specialist
Alicia Gonzalez

Media Relations Group

(786) 280-6645