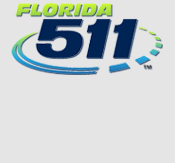 Welcome
The Florida Department of Transportation (FDOT) is developing the design for reconstruction on SR 25/Okeechobee Road from east of NW 116 Way to east of NW 87 Avenue, in Miami-Dade County.
WORK TO BE PERFORMED:
Building a grade separation (bridge) on Okeechobee Road over NW 87 Avenue
Building flyover ramps to and from SR 25/Okeechobee Road and NW 87 Avenue
Reconstructing NW 87 Avenue from south of SR 25/Okeechobee Road to north of NW 103 Street
Realigning NW 103 Street
Sidewalk construction
Reconstructing NW South River Drive
Removing the existing bridge at NW 105 Way and building a new low-level bridge at NW 106 Street
Widening of NW 106 Street
MAINTENANCE OF TRAFFIC (MOT):
The MOT will be designed to minimize adverse impacts to local residents and businesses during construction. Detours and temporary lane closures during non-peak hours will have minimal effects on traffic.
Project At-A-Glance
Construction Start Date
August 2023

Construction Cost
$214 million

Lengths and Limits
from east of NW 116 Way to east of NW 87 Avenue

FDOT Project Manager
Bao-Ying Wang, P.E.


Consultant Design Project Manager
Jose Munoz, P.E.

BCC Engineering




Community Outreach Specialist
Alicia Gonzalez

Media Relations Group

(786) 280-6645