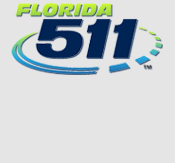 Welcome
The Florida Department of Transportation (FDOT) is developing the design for a roadside and fencing improvement project at various locations along State Road (SR) 5/US 1/Overseas Highway from Mile Marker (MM) 8 to MM 32, in Monroe County.
WORK TO BE PERFORMED:
Restoring the grassy area along the roadway
Replacing and repairing the existing fence
MAINTENANCE OF TRAFFIC (MOT):
Temporary lane closures during off-peak hours at MM 8. One of two southbound lanes will need to be closed to perform roadside repairs. In addition, temporary shared use path closures during construction. One shared use path will be closed at a time while the opposite side remains open.
Project At-A-Glance
Construction Start Date
December 2019

Construction Cost
$2.8 million

Lengths and Limits
SR 5/US 1/Overseas Highway from MM 8 to MM 32

FDOT Project Manager
Ivette Funtanellas, P.E.

Consultant Design Project Manager
Carlos Rodriguez, P.E.

ASA Consultants, Inc.

Community Outreach Specialist
Rodolfo Roman

Infinite Source Communications

O: 305-470-5477