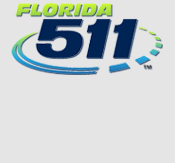 Welcome
PROJECT SUMMARY
The Florida Department of Transportation (FDOT) is conducting a pedestrian safety enhancement project which encompasses the design of pedestrian High-intensity Activated Cross Walks (HAWKs) and street lighting at five existing mid-block crossing locations along SR 5/North Roosevelt Boulevard in the City of Key West, Monroe County, FL.
WORK TO BE PERFORMED
•
Designing pedestrian HAWKs at five mid-block crossings
•
Upgrading pedestrian signing and pavement markings
•
Upgrading street lighting
•
Repaving and restriping the road
MAINTENANCE OF TRAFFIC (MOT):
To complete this project safely, it will be necessary to close traffic lanes and sidewalks at times. The project's five mid-block crossing locations will be constructed in phases to reduce the effects of construction on the community.
Project At-A-Glance
Construction Start Date
March 2019

Construction Cost
$1.4 million

Lengths and Limits
State Road (SR) 5/North Roosevelt Boulevard: five existing mid-block crossings, namely: near 24 North Hotel, near Capital Bank, near Key Plaza Shopping Center, between 7 Street and Hilton Haven Road (Fairfield Marriott) and west of 3 Street

FDOT Project Manager
Maria I. Perdomo, P.E.

FDOT Project Engineer
Daniel Iglesias

Community Outreach Specialist
Paulette Summers

Media Relations Group, LLC

O: (305) 254-8598

C: (786) 510-3921