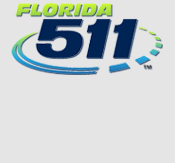 Welcome
THIS DESIGN PROJECT HAS BEEN COMPLETED.
The Florida Department of Transportation (FDOT) is developing the design for a roadway widening and reconstruction project along SR 997/Krome Avenue from south of SW 184 Street to south of SW 136 Street, in Miami-Dade County.
WORK TO BE PERFORMED:
Reconstructing and widening of

Krome

Avenue from a two-lane roadway to a four-lane roadway divided by a 40-ft grassed median
Providing a drainage system
Providing lighting along the length of the project
Installing guardrail in the median along the length of the project
Providing adequate access management and improving traffic operations throughout the corridor
To review Project Development and Environmental Documents (PD&E) please click here.
Project At-A-Glance
Construction Start Date
January 2019

Construction Cost
$19 million

Lengths and Limits
SR 997/Krome Avenue from SW 184 Street to SW 136 Street

FDOT Project Manager
Maria Perdomo, P.E.

Community Outreach Specialist
Alicia Gonzalez

Media Relations Group

(786) 280-6645