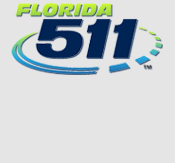 Welcome
The Florida Department of Transportation (FDOT) District Six is developing the design of six roadway projects along SR 826/Palmetto Expressway from SR 93/I-75 to west of NW 17 Avenue in Miami-Dade County.
The combined projects are approximately eight miles in length and will provide continuity to the Palmetto Express Managed Lanes system, which is currently under construction between West Flagler Street and NW 154 Street and along I-75 from the Palmetto Expressway to NW 170 Street in Miami-Dade County. These projects would also be the link in providing future connection to the I-95 Express Lanes.
WORK TO BE PERFORMED
Installing two tolled express lanes in each direction to provide a direct connection to the I-95 Express Lanes at the Golden Glades Interchange
Rebuilding and widening the Palmetto Expressway to provide three general purpose lanes in each direction
Adding an auxiliary lane in each direction between the interchanges to enhance traffic safety and congestion

Replacing the overpass bridges to accommodate express lanes at the following interchanges:

- NW 154 Street

- NW 67 Avenue

- NW 57 Avenue

- NW 47 Avenue

- NW 42 Avenue

- NW 37 Avenue

- NW 32 Avenue

- NW 27 Avenue

- NW 22 Avenue

- NW 17 Avenue


Installing a ramp signaling system at the entrance ramps to the Palmetto Expressway
Installing a new drainage system
Increasing the vertical clearance of the Palmetto Expressway bridges over side streets to current federal standards
Enhancing traffic signals along side streets that connect to Palmetto Expressway
Adding bicycle lanes along NW 167 Street
Installing noise walls along sections of the Palmetto Expressway
Providing underpasses at NW 146 Street and south of NW 159 Terrace
POSSIBLE EFFECTS DURING CONSTRUCTION AND MAINTENANCE OF TRAFFIC
Work will be done in phases to reduce the effects of construction on the community. Daytime and nighttime work is anticipated as part of this project. Traffic control phasing and lane closure information will be developed throughout the design process.
To review Project Development and Environmental Documents (PD&E) please click here.
Project At-A-Glance
Construction Start Date
December 2022

Construction Cost
$627 million

Lengths and Limits
SR 826/Palmetto Expressway from SR 93/I-75 to west of NW 17 Avenue

FDOT Project Manager
Raul Quintela, P.E.

Community Outreach Specialist
Maria Alzate

Infinite Source Communications Group

O: (305) 573-0089