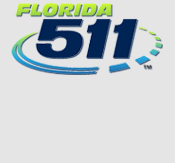 Welcome
The Florida Department of Transportation (FDOT) District Six and Florida's Turnpike Enterprise are developing the design for several roadway projects within the Golden Glades Interchange (GGI) in Miami-Dade County.
The project area includes the GGI and a section of State Road (SR) 826/Palmetto Expressway from just west of NW 17 Avenue to the GGI, for approximately 10 miles of roadway and ramps. This project will help enhance the regional connectivity to five major facilities including SR 9A/I-95, SR 826/Palmetto Expressway, Florida's Turnpike, SR 9 and SR 7/US 441/NW 7 Avenue.
WORK TO BE PERFORMED
Providing a direct connection flyover ramp from eastbound Palmetto Expressway to northbound I-95
Rebuilding Palmetto Expressway between NW 17 Avenue and the GGI to accommodate future I-95 express lane connection
Providing Texas U-Turns underneath the Palmetto Expressway bridges located at NW 17 Avenue and NW 12 Avenue to enhance access and mobility to the area
Widening the southbound lanes of the Turnpike Connector to accommodate two lanes from Florida's Turnpike and three lanes from eastbound Palmetto Expressway to southbound I-95
Relocating and widening the ramp sizes for the northbound and southbound I-95 entrance ramps located at NW 12 Avenue to enhance safety
Relocating the SR 7 exit ramp of I-95 to the intersection of Biscayne River Drive to enhance operations
Providing a direct express lane connection from Florida's Turnpike to the I-95 Express Lanes
Rebuilding the eastbound Palmetto Expressway connection between NW 167 Street and Florida's Turnpike to accommodate two eastbound lanes
Combining and realigning the exit ramps along northbound I-95 to northbound SR 7 and the exit ramp at NW 167 Street
Rebuilding and widening southbound I-95 from Biscayne Canal to NW 135 Street to accommodate an additional lane for the Turnpike southbound Connector
Widening I-95 north of the GGI to accommodate a future direct express lane connection between the Palmetto Expressway and I-95
POSSIBLE EFFECTS DURING CONSTRUCTION AND MAINTENANCE OF TRAFFIC
Work will be done in phases to reduce the effects of construction on the community. Daytime and nighttime work is anticipated as part of this project. Traffic control phasing and lane closure information will be developed throughout the design process.
Lane closure and project information will be posted on the department's website.
Project At-A-Glance
Construction Start Date
September 2021

Construction Cost
$388 million

Lengths and Limits
Golden Glades Interchange from SR 826/Palmetto Expwy to I-95

FDOT Project Manager
Fabiana Gonzalez-Batista, P.E.

Community Outreach Specialist
Sandra Bello

HML Public Outreach

O: (305)640-7373
C: (305)510-0827
Sandra.Bello@dot.state.fl.us