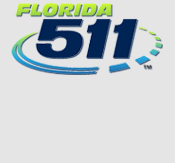 Welcome
The Florida Department of Transportation (FDOT) has two landscape projects underway along Krome Avenue in western Miami-Dade County. The first section, between SW 232 Street and SW 136 Street, started in June 2021. The area between SW 136 Street and SW 88 Street began fall 2021.
The contractor will begin installing trees for several months. The remainder of the project schedule is for the establishment phase to allow the new landscape material to settle.
WORK TO BE PERFORMED
Improving aesthetics within project limits by installing native trees
Installing landscape within the new median
Installing landscape near the shared-use path
LANE CLOSURE INFORMATION
No lane closures are anticipated as part of this project. If a temporary lane closure is needed, it will occur during non-peak hours on non-event days/nights/weekends as follows:
9 a.m. to 3:30 p.m., weekdays and weekends
Project At-A-Glance
Start Date
June 2021

Est. Completion
Early 2024

Construction Cost
$1.9 million

Lengths and Limits
From SW 232 Street to SR 94/Kendall Drive/SW 88 Street

FDOT South Miami-Dade & Monroe Counties Resident Engineer
Andres Berisiartu, P.E.

FDOT Construction Project Manager
Lazaro Mesa, E.I.

FDOT Project Administrator
Juan Hitchman

Contractor
Arazoza Brothers Corporation

Senior Community Outreach Specialist
Heather M. Leslie

HML Public Outreach

C: 305-905-5987