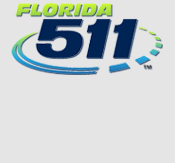 Welcome
The Florida of Transportation (FDOT) has begun two intersection safety projects and a pedestrian safety and lighting project the week of July 19, 2021, along SR 989/Allapattah Road/SW 112 Avenue, from south of SR 5/US 1/S Dixie Highway to SW 248 Street, in Miami-Dade County.
WORK TO BE PERFORMED
Allapattah Road at SW 211 Street
Widening Allapattah Road to provide a northbound left turn lane and extend the northbound right turn lane
Improving signalization at the intersection
Widening the SW 211 Street median to extend the westbound left turn lane
Installing new inlets to improve storm water drainage
Repaving and restriping of the roadway
Installing new signing and pavement markings
Allapattah Road at US 1
Adding a dedicated left turn traffic signal from US 1 to SW 112 Avenue in both directions
Adding a second southeast left turn lane from US 1 to SW 112 Avenue
Repaving and restriping the intersection
Installing high-emphasis crosswalks and pedestrian signs at the intersection near Southland Mall
Reconstructing the raised island at the instersection
Widening the southbound lanes along US 1 just south of the intersection
SW 112 Avenue from south of US 1 to SW 248 Street
Upgrading and/or adding light poles with new Light Emitting Diode (LED) fixture at select signalized intersections with pedestrian crosssings to increase brightness
Removing and/or replacing existing light poles at select locations
Lane closures shall occur only during non-peak hours on non-event days/nights/weekends. Non-peak hours are:
9 a.m. to 3:30 p.m - weekdays and weekends
9 p.m. to 5:30 a.m. - Sunday through Thursday nights
11 p.m. to 7 a.m. - Friday and Saturday nights
Project At-A-Glance
Start Date
July 2021

Est. Completion
Spring 2022

Construction Cost
$2,395,712

Lengths and Limits
SR 989/Allapattah Road/SW 112 Avenue from south of SR 5/US 1/S Dixie Highway to SW 248 Street

FDOT South Miami-Dade & Monroe Resident Engineer
Andres Berisiartu, P.E.

FDOT Project Manager/Administrator
George Hoffman, P.E.

Contractor
JVA Engineering Contractor, Inc.

Senior Community Outreach Specialist
Jeanette Gorgas
Media Relations Group, LLC


O: (305) 254-8598

C: (305) 239-8862