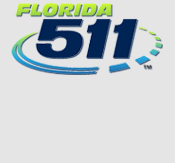 Welcome
This project was completed on September 27, 2018
The Florida Department of Transportation (FDOT) is scheduled to begin a roadway construction project the week of January 16, 2018, along SR 986/SW 72 Street/Sunset Drive from SW 87 Court to SW 84 Place in Miami-Dade County.
WORK TO BE PERFORMED
Repaving and restriping the roadway
Extending the westbound and eastbound auxiliary lanes
Updating pedestrian ramps and signage to current standards
Replacing mast arms at the northwest, northeast and southwest corners at the intersection of SW 72 street and SW 87 avenue
Improving pedestrian signalization
To do this work safely, it will be necessary to perform traffic shifts and close travel lanes at times. Lane closures will generally be scheduled during non-peak hours on non-event days/nights/weekends. Non-peak hours are:
· 9 a.m. to 3 p.m., weekdays and weekends
· 9 p.m. to 5:30 a.m., Sunday through Thursday nights
· 11 p.m. to 7 a.m., Friday and Saturday nights
Note: Extended lane closures will be necessary during certain phases of construction
Project At-A-Glance
Start Date
January 2018

Est. Completion date
September 2018

Construction Cost
$1.1 million

Lengths and Limits
State Road (SR) 986/SW 72 Street/Sunset Drive from SW 87 Court to SW 84 Place

FDOT South Miami-Dade Resident Engineer
Andres Berisiartu, P.E.

FDOT Project Manager
Jonathan Fundora, P.E

FDOT Project Administrator
Levi Boyle, E.I.

Contractor
General Asphalt Company, Inc.

Community Outreach Specialist
Oscar Gonzalez
Media Relations Group, LLC


C: (786) 280-0983