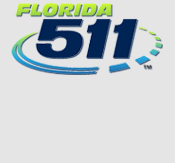 Welcome
PROJECT COMPLETED ON MAY 25, 2018
The Florida Department of Transportation (FDOT) has begun a roadway construction project the week of June 13, 2016. The project limits extend along SR 985/SW 107 Avenue from SW 1100 Block to north of West Flagler Street in the City of Sweetwater.
WORK TO BE PERFORMED
Widening and reconstructing the roadway to provide additional travel lanes
Installing southbound and northbound dual left turn lanes on SR 985/SW 107 Avenue at the intersection of SW 8 Street
Replacing the bridge across the

Tamiami

Canal at SR 985/SW 107 Avenue

Repaving

and

restriping

the roadway
Installing new traffic signals, traffic signs and street lighting
Upgrading drainage system
Replacing water main
Upgrading pedestrian ramps
Installing new curb, gutter and sidewalks
Installing new medians and modifying existing medians
To do this work safely, it will be necessary to perform traffic shifts and close travel lanes at times. Entrances to properties will be kept open. Detours will be used while the contractor performs work at intersections and side streets.
Lane closures shall occur only during non-peak hours on non-event days/nights/weekends. Non-peak hours are:
9 a.m. to 3:30 p.m., weekdays and weekends
9 p.m. to 5:30 a.m., Sunday through Thursday nights
11 p.m. to 7 a.m., Friday and Saturday nights
Project At-A-Glance
Start Date
June 2016

Est. Completion date
June 2018

Construction Cost
$18.2 million

Lengths and Limits
State Road (SR) 985/SW 107 Avenue from SW 1100 Block to north of West Flagler Street

FDOT South-Dade & Monroe Resident Engineer
Andres Berisiartu, P.E.

FDOT Project Manager
Hector Fung, P.E.

Consultant Construction Engineering & Inspection (CCEI) Senior Project Engineer
Simon Gutierrez de Piñares, P.E.
Jacobs Engineering Group, Inc.


Contractor
Halley Engineering Contractors, Inc.

Community Outreach Specialist
Valerie Krystek
The Corradino Group


O: (305) 640-7441

C: (786) 594-1272

Valerie.Krystek@dot.state.fl.us