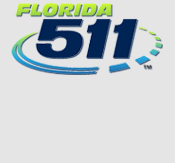 Welcome
This project was completed on July 12, 2018.
The Florida Department of Transportation (FDOT) has begun a roadway project along State Road (SR) 968/SW 1 Street from SW 17 Avenue to SW 6 Avenue in the City of Miami.
WORK TO BE PERFORMED
Reconstructing the roadway
Installing new lighting, traffic signals and pavement markings
Adding a shared-use bicycle lane
Providing new sidewalks and pedestrian ramps
Installing new storm water drainage structures
To do this work safely, traffic shifts will be performed to establish permanent work zones and reduce the number of travel lanes.
Additional temporary lane closures can occur during non-peak hours on non-event days, nights and weekends from:
9 a.m. to 3:30 p.m. — weekdays and weekends
9 p.m. to 5:30 a.m. — Sunday through Thursday
11 p.m. to 7 a.m. — Fridays and Saturdays
Project At-A-Glance
Start Date
January 2017

Est. Completion date
July 2018

Construction Cost
$9.48 million

Lengths and Limits
State Road (SR) 968/SW 1 Street from SW 17 Avenue to SW 6 Avenue

FDOT South Miami-Dade & Monroe Resident Engineer
Andres Berisiartu, P.E.

FDOT Project Manager
Jonathan Fundora, P.E.

Consultant Construction Engineering & Inspection (CCEI) Senior Project Engineer
Arturo Perez, P.E.
Pinnacle Consulting Enterprises


Contractor
JVA Engineering Contractor, Inc.

Community Outreach Specialist
Sergies Duarte
Quest Corporation of America, Inc.


C: (305) 216-3617
O: (305) 640-7462
Sergies.Duarte@dot.state.fl.us