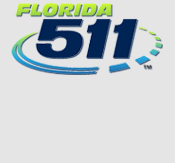 Welcome
The Florida Department of Transportation (FDOT) has begun a bascule bridge replacement project along State Road (SR) 968/SW 1 Street from SW 7 Avenue to SW 2 Avenue in the City of Miami.
WORK TO BE PERFORMED
Replacing the existing bascule bridge built in 1929
Providing new bridge approach spans
Providing a new bridge tender house
Installing new seawalls along the Miami River
Providing riverwalks under the new bridge
Providing sidewalk connections to the bridge deck and Miami Greenway under the new bridge
Relocating utilities
Improving stormwater drainage and street lighting
Reconstructing the roadway
Installing an exclusive bicycle lane between SW 5 Avenue and SW 2 Avenue
Updating sidewalks, curb ramps and crosswalks
PROJECT UPDATE
FDOT has opened the new SR 968/SW 1 Street Bridge over the Miami River to vehicular and pedestrian traffic.
Pedestrians must use the sidewalk on the north side of the SW 1 Street Bridge to cross the Miami River.
The W Flagler Street Bridge will maintain two-way traffic for the next several weeks.
N River Drive and S River Drive will remain closed approaching SW 1 Street and the existing detours will stay in place while crews restore the roadway.
It will be necessary to close the SW 1 Street Bridge and detour traffic at times to complete testing the new bridge equipment.
Please see links below for more project information:
Please click here for the project area and detour map.
Please click here for the traffic flow map during construction.
PROJECT VIDEO
Project At-A-Glance
Start Date
May 2019

Est. Completion
Late 2021

Construction Cost
$71.5 million

Lengths and Limits
State Road (SR) 968/SW 1 Street from SW 7 Avenue to SW 2 Avenue

FDOT South Miami-Dade & Monroe Resident Engineer
Andres Berisiartu, P.E.

FDOT Project Manager
George Hoffman, P.E.

Consultant Construction Engineering & Inspection (CCEI) Senior Project Engineer
Arturo Perez, P.E.
Pinnacle Consulting Enterprises


Contractor
GLF Construction Corporation

Community Outreach Specialist
Sergies Duarte
Quest


C: (305) 216-3617
O: (305) 640-7462
Sergies.Duarte@dot.state.fl.us