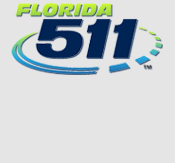 Welcome
The Florida Department of Transportation (FDOT) has begun a lighting project along
SR 90/SW 8 Street, in Miami-Dade County.
SELECT LOCATIONS ALONG SR 90/SW 8 STREET
SW 132 Avenue
SW 129 Place
SW 127 Avenue
SW 122 Avenue
FTE Southbound Off Ramp
FTE Northbound Off Ramp
SW 117 Avenue
SW 112 Avenue
SW 109 Avenue
SW 102 Avenue
SW 97 Avenue
SW 94 Avenue
SW 92 Avenue
SW 94 Avenue
SW 92 Avenue
SW 82 Avenue
SR 826 Southbound Off Ramp
SR 826 Northbound Off Ramp
SW 74 Avenue
SW 72 Avenu
SW 70 Avenu
SW 62 Avenu
SR 959/SW 57 Avenue
SW 49 Avenue
SW 47 Avenue
SR 953/SW 42 Avenue
SW 39 Avenue
Ponce de Leon
Galiano Street
SW 37 Avenue
SW 32 Avenue
SW 2 Avenue
SW 1 Court
SW 1 Avenue
South Miami Avenue
SE 1 Avenue
WORK TO BE PERFORMED
From SW 132 Avenue to SE 1 Avenue
Removing and/or replacing existing light poles
Upgrading existing light poles with Light Emitting Diode (LED) lights to enhance visibility
LANE CLOSURE INFORMATION
Travel lanes and sidewalks shall be closed only during non-peak hours on non-event days. Non-event days are:
9 a.m. to 3:30 p.m. – weekdays and weekends
Project At-A-Glance
Start Date
October 2021

Est. Completion
Spring 2022

Construction Cost
$651,721

Lengths and Limits
From SW 132 Avenue to SE 1 Avenue

FDOT South Miami-Dade & Monroe Resident Engineer
Andres Berisiartu, P.E.

FDOT Project Manager
Lazaro Mesa

Contractor
AUM Construction, Inc.

Community Outreach Specialist
Christian Gonzalez

The Corradino Group

O: (305) 640-7441

C: (786) 837-4884