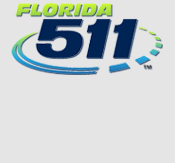 Welcome
The Florida Department of Transportation (FDOT) has begun a roadway construction project along State Road (SR) 5/US 1/South Dixie Highway from east of SW 27 Avenue to SR 9A/I-95, in Miami-Dade County.
WORK TO BE PERFORMED
Modifying the intersection of SR 5/US 1 and SW 24 Avenue/Calusa Street to restrict left-turn movements from the side street
Upgrading the M-Path crosswalks underneath the Metrorail at the intersections of SR 5/US 1 and SW 22 Avenue, SW 19 Avenue, SW 17 Avenue and SW 16 Avenue
Replacing damaged drainage inlet tops
Replacing the mast arms at the intersection SR 5/US 1 and SW 22 Avenue
Repaving and restriping the roadway throughout the project corridor
Upgrading sidewalks, pedestrian curb ramps, signing and pavement markings
Improving signalization and lighting
LANE CLOSURE INFORMATION
To do this work safely, it will be necessary to perform traffic shifts and close travel lanes at times. Lane closures shall occur only during non-peak hours on non-event days/nights/weekends. Non-peak hours are:
7 a.m. to 5 p.m. — weekdays and weekends (SW 22 Ave only)
8 p.m. to 6:30 a.m. — weekdays and weekends
Project At-A-Glance
Start Date
October 2019

Est. Completion date
September 2020

Construction Cost
$2.7 Million

Lengths and Limits
SR 5/US 1/S. Dixie Hwy from east of SW 27 Ave to SR 9A/I-95

FDOT South Dade Resident Engineer
Andres Berisiartu, P.E.

FDOT Project Manager
Jonathan Fundora, P.E.

FDOT Project Administrator
Carmen Negron, E.I.

Contractor
H & R Paving, Inc.

Community Outreach Specialist
Christian S. Gonzalez

The Corradino Group

O: (305) 640-7441

C: (786) 837-4884