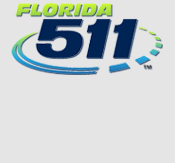 Welcome
The Florida Department of Transportation (FDOT) has begun a roadway lighting improvement project along sections of SR 5/US 1/South Dixie Highway from SW 344 Street to SW 56 Street in Miami-Dade County.
WORK TO BE PERFORMED
Upgrading existing light poles with a new Light Emitting Diode (LED) fixture at select signalized intersections with pedestrian crossings to increase brightness and meet the new FDOT lighting requirement
Removing and/or replacing existing light poles at select locations
Adding new light poles with LED fixtures at signalized intersections along select corridors
LANE CLOSURE AND DETOUR INFORMATION
Access to driveways and businesses will be maintained during the work. Pedestrian detours may be used as needed in areas where work is being performed, but access will be maintained at all times.
To do this work safely, it will be necessary to close travel lanes and establish detours at times. Lanes may be closed during non-peak hours:
9 p.m. to 5:30 a.m., Sunday through Thursday
11 p.m. to 7 a.m., Friday and Saturday
Lane closure and project information will be posted weekly on the department's website, www.fdotmiamidade.com.
Project At-A-Glance
Start Date
June 2019

Est. Completion date
February 2020

Construction Cost
$1.6 million

Lengths and Limits
State Road (SR) 5/US 1/South Dixie Highway from SW 344 Street to SW 56 Street

FDOT South Miami-Dade Resident Engineer
Andres Berisiartu, P.E.

Project Construction Administrator II
Farhang Esmailzadeh, P.E.

Contractor
AUM Construction, Inc.

Community Outreach Specialist
Christian Gonzalez
The Corradino Group


O: (305) 640-7441

C: (786) 837-4884

csgonzalez@corradino.com