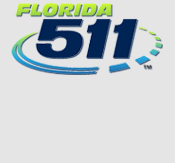 Welcome
The Florida Department of Transportation (FDOT) has begun a bridge rehabilitation project at SR 90/US 41/Brickell Avenue Bridge over the Miami River in the City of Miami.
WORK TO BE PERFORMED
Adding pedestrian gates
Repairing mechanical and electrical bridge components
Painting the bridge
Replacing lighting at the Tequesta family sculpture, bridge barrier and Riverwalk
LANE CLOSURE INFORMATION
Temporary lane closures can occur during non-peak hours on non-event nights on Sunday through Thursday from:
10 p.m. to 5:30 a.m. — southbound
7 p.m. to 5:30 a.m. — northbound (1 lane closure)
10 p.m. to 5:30 a.m. — northbound (2 lane closures)
It will be necessary to temporarily detour vehicular traffic at times. Pedestrian access will be maintained on one side of the roadway at all times.
MIAMI RIVER - WATERWAY RESTRICTION
Single leaf openings during the work hours of 10 p.m. to 5:30 a.m. Sunday through Friday.
4 hour advanced notice for a full opening during the time frame of 10 p.m. to 5:30 a.m. Sunday through Friday.
Associated construction equipment may be located beneath the non-opening span during work hours.
Vessels able to pass without an opening beneath the non-obstructed span, may do so at any time.
During non-work hours, associated equipment will be located outside of the main channel and not interfere with drawbridge operations or obstruct the channel. All equipment will be properly lighted.
Project At-A-Glance
Start Date
February 2020

Est. Completion date
January 2021

Construction Cost
$4 million

Lengths and Limits
State Road (SR) 41/US 90/Brickell Avenue Bridge

FDOT Project Manager
Dru Badri, P.E.

FDOT North Miami-Dade Resident Engineer
Ivan Hay, P.E.

Project Engineer
Jose E. Morales, P.E.
Bolton Perez and Associates


Contractor
Seacoast, Inc.

Community Outreach Specialist
Sergies Duarte
Quest Corporation of America, Inc.


C: (305) 216-3617
O: (305) 640-7462
Sergies.Duarte@dot.state.fl.us