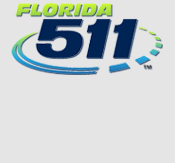 Welcome
The Florida Department of Transportation (FDOT) has begun a roadway safety improvement project along SR 9/NW 27 Avenue from NW 23 Street to NW 26 Street in Miami-Dade County.
WORK TO BE PERFORMED
Installing a traffic signal and street lighting at the intersection of NW 27 Avenue and NW 24 Street

Adding pedestrian and bicyclist warning signs

Adding high-emphasis pedestrian crosswalks

Relocating an existing bus stop closer to the signalized intersection

Eliminating the left turn movement from westbound NW 23 Street onto southbound NW 27 Avenue

Modifying the traffic separator along NW 27 Avenue
LANE CLOSURE INFORMATION
Temporary lane closures can occur during non-peak hours on non-event days, nights and weekends from:
9 a.m. to 3:30 p.m. — weekdays and weekends

9 p.m. to 5:30 a.m. — Sunday through Thursday

11 p.m. to 7 a.m. — Fridays and Saturdays
Project At-A-Glance
Start Date
May 2019

Est. Completion date
November 2019

Construction Cost
$672,521

Lengths and Limits
State Road (SR) 9/NW 27 Avenue from NW 23 Street to NW 26 Street

FDOT North Miami-Dade Resident Engineer
Ivan Hay, P.E.

FDOT North Miami-Dade Assistant Resident Engineer
Dru Badri, P.E.

Project Manager
Colin Johnson, P.E.

Contractor
ARC Electric, Inc.

Community Outreach Specialist
Sergies Duarte
Quest Corporation of America, Inc.


C: (305) 216-3617

O: (305) 640-7462