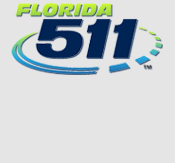 Welcome
The Florida Department of Transportation (FDOT) is scheduled to begin a roadway construction project the week of May 20, 2019, along SR 934/E 25 Street/NW 79 Street from E 4 Avenue/NW 47 Avenue to E 12 Avenue/NW 37 Avenue in Miami-Dade County.
WORK TO BE PERFORMED
Modifying concrete median to restrict E 9 Avenue northbound and southbound left-turns and through-movements
Installing "Right-Turn Only" signs at E 9 Avenue
Repaving and restriping the roadway
Improving existing traffic signals to current standards
Modifying left-turn lanes at intersections by reducing the width of existing traffic separators and providing an offset from the left-turns and the through lanes
Eliminating westbound left-turn at E 5 Avenue to add a pedestrian mid-block crosswalk
Providing illuminated street name signs
Updating the signal timing
Converting eastbound and westbound left-turns at E 8 Avenue and E 10 Avenue to protected left-turns only
Removing one parallel parking eastbound west of 5 Avenue and two parallel parking areas westbound east of 5 Avenue for bus stop relocation
To do this work safely, it will be necessary to perform traffic shifts and close travel lanes at times. Lane closures shall occur only during non-peak hours on non-event days/nights/weekends. Non-peak hours are:
9 a.m. to 3:30 p.m. – weekdays and weekends
9 p.m. to 5:30 a.m. – Sunday through Thursday nights
11 p.m. to 7 a.m. – Friday and Saturday nights
Project At-A-Glance
Start Date
May 2019

Est. Completion date
November 2019

Construction Cost
$1.1 million

Lengths and Limits
State Road (SR) 934/E 25 Street/NW 79 Street from E 4 Avenue/NW 47 Avenue to E 12 Avenue/NW 37 Avenue

FDOT North Dade Resident Engineer
Ivan Hay, P.E.

FDOT Project Manager
Dru Badri, P.E.

FDOT Project Administrator
Andres Peñaloza, P.E.

Contractor
Weekley Asphalt Paving, Inc.

Community Outreach Specialist
Christian Gonzalez
The Corradino Group


O: (305) 640-7441

C: (786) 837-4884