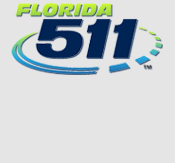 Welcome
WORK TO BE PERFORMED
Repaving and restriping the road as needed
Extending turning lanes as needed to allow more capacity
Installing high emphasis crosswalks
Upgrading pedestrian and roadway signs
Upgrading pedestrian crosswalk push buttons
Modifying traffic signals
Modifying medians as needed
Modifying driveways as needed
LANE CLOSURE AND DETOUR INFORMATION
To do this work safely, it will be necessary to close travel lanes and establish detours at times. Lanes may be closed during non-peak hours:
9 p.m. to 5:30 a.m., Sunday through Thursday
11 p.m. to 7 a.m., Friday and Saturday
Project At-A-Glance
Start Date
March 2018

Est. Completion date
October 2018

Construction Cost
$1.2 million

Lengths and Limits
State Road (SR) 932/NW 103 Street/West 49 Street from SR 826/Palmetto Expressway Interchange to East 5 Avenue

FDOT North Miami-Dade Resident Engineer
Ivan Hay, P.E.

FDOT Project Manager
John M. Garzia, P.E.

Construction Consulting Engineering and Inspection (CCEI) Project Administrator
Franche Perdomo
Bolton Perez & Associates


Contractor
H and J Asphalt, INC.

Community Outreach Specialist
Heather M. Leslie

HML Public Outreach, LLC
(305) 905-5876
heather@hmlpublicoutreach.com