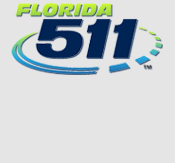 Welcome
THIS PROJECT IS IN ITS TESTING PHASE.
The Florida Department of Transportation (FDOT) has begun construction on an Adaptive Signal Control Technology (ASCT) pilot project. The new advanced system will be deployed at 12 intersections along SR 924/NW 119 Street between NW 32 Avenue and NW 5 Avenue and three intersections along SR 9/NW 27 Avenue. This ASCT pilot project will include the installation of traffic sensors at each designated intersection. This new technology will adjust signal timing based on traffic demand in order to optimize traffic operations along the corridor.
WORK TO BE PERFORMED
Installation of traffic sensors at 12 intersections along NW 119 Street and at three intersections along NW 27 Avenue
LANE CLOSURE AND DETOUR INFORMATION
To do this work safely, it will be necessary to perform traffic shifts and close travel lanes at times. Lane closures shall occur only during non-peak hours on non-event days/nights/weekends. Non-peak hours are:
9 a.m. to 3 p.m., weekdays and weekends
9 p.m. to 5:30 a.m., Sunday through Thursday nights
Project At-A-Glance
Start Date
May 2018

Est. Completion date
July 2020

Construction Cost
$3.6 million

Lengths and Limits
From NW 32 Avenue to NW 5 Avenue

FDOT North Miami-Dade Resident Engineer
Ivan Hay, P.E.

FDOT Project Manager
Dru Badri, P.E.

Construction Consulting Engineering and Inspection (CCEI) Project Administrator
Franche Perdomo
Bolton Perez & Associates


Contractor
Horsepower Electric, Inc.

Community Outreach Specialist
Heather M. Leslie

HML Public Outreach, LLC
(305) 905-5876
Heather@hmlpublicoutreach.com