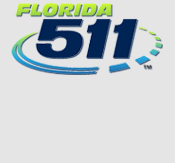 Welcome
The Florida Department of Transportation (FDOT) began a drainage improvement project the week of August 28, 2017, along SR 916/NE 135 Street at Arch Creek Memorial Park in Miami-Dade County.
WORK TO BE PERFORMED
Upgrading the existing drainage system with new features
Installing new pipe lining inside existing drainage structures
Constructing a new facility to control the drainage system
To do this work safely, it will be necessary to perform traffic shifts and close travel lanes at times. Lane closures shall occur only during non-peak hours on non-event days/nights/weekends. Non-peak hours are:
9 a.m. to 3:30 p.m., weekdays and weekends
Project At-A-Glance
Start Date
August 2017

Est. Completion date
October 2018

Construction Cost
$3.4 million

Lengths and Limits
State Road (SR) 916/NE 135 Street at Arch Creek Memorial Park

FDOT North Miami-Dade Resident Engineer
Ivan Hay, P.E.

FDOT Project Manager
Dru Badri, P.E.

FDOT Project Administrator
Franche Perdomo, P.E.

Contractor
Lead Engineering Contractors, LLC.

Community Outreach Specialist
Valerie Krystek
The Corradino Group


O: (305) 640-7441

C: (786) 594-1272