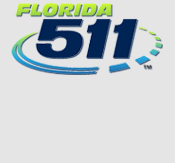 Welcome
PROJECT COMPLETED APRIL 2018
The Florida Department of Transportation (FDOT) will begin two roadway construction projects along SR 5/US 1/Biscayne Boulevard from NE 32 Street to NE 38 Street and along SR/25/US 27/NE 36 Street from North Miami Avenue to east of NE 5 Avenue in the City of Miami.

WORK TO BE PERFORMED

Project ID: 433059-2-52-01 - SR 5/US 1/Biscayne Boulevard
Installing raised medians and widening the roadway at various locations
Upgrading roadway signs and pedestrian ramps
Adjusting the traffic signals at NE 33 Street and NE 36 Street
Adjusting bus stops at various locations
Installing high emphasis crosswalks at NE 33 Street and NE 36 Street
Repaving and restriping the roadway
Trimming landscaping for visibility of stop signs and traffic signals

Project ID: 429159-2-52-01 - SR 25/US 27/NE 36 Street
Repaving and restriping the roadway
Upgrading pedestrian ramps
Upgrading roadway signs and pavement markings
Installing countdown pedestrian signals at the intersection of North Miami Avenue and NE 36 Street
LANE CLOSURE AND DETOUR INFORMATION

To do this work safely, it will be necessary to close travel lanes and establish detours at times. Lanes may be closed during non-peak hours:
9 a.m. to 3:30 p.m., weekdays
9 p.m. to 5:30 a.m., Sunday through Thursday

Project At-A-Glance
Start Date
June 2017

Est. Completion date
March 2018

Construction Cost
$1.8 million

Lengths and Limits
State Road (SR) 5/US 1/Biscayne Boulevard from NE 32 Street to NE 38 Street and SR 25/US 27/NE 36 Street from North Miami Avenue to east of NE 5 Avenue

FDOT North Miami-Dade Resident Engineer
Ivan Hay, P.E.

FDOT Project Manager
Joan Fabian, P.E.

FDOT Project Oversite I
Colin Johnson, E.I

Contractor
H & J Asphalt, Inc.

Community Outreach Specialist
Sandra Bello

HML Public Outreach, LLC
(305) 510-0827
sandra@hmlpublicoutreach.com