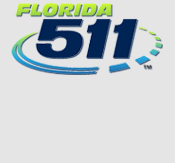 Welcome
The Florida Department of Transportation (FDOT) will begin a bridge rehabilitation project along along SR 112/I-195/Julia Tuttle Causeway over Biscayne Bay (bridge number 870302)
WORK TO BE PERFORMED
Cleaning, repairing and painting bridge steel structures
Repairing concrete deck, beams and columns, including installing corrosion control to structures
LANE CLOSURE AND DETOUR INFORMATION
Most of the work will take place from underneath the bridge. To do this work safely, it will be necessary to close travel lanes and shoulders at times. Lanes may be closed:
9 a.m. to 3:30 p.m., weekdays and weekends
9 p.m. to 5:30 a.m., Sundays through Thursdays
11 p.m. to 7 a.m., Fridays and Saturdays
At least two travel lanes will remain open at all times. A temporary bicycle lane will be established when needed so bicyclists may travel around the work.
Lane closures and project information will be posted weekly on the department's website.
Project At-A-Glance
Start Date
October 2017

Est. Completion date
July 2018

Construction Cost
$1.5 million

Lengths and Limits
State Road (SR) 112/I-195/Julia Tuttle Causeway over Biscayne Bay (bridge number 870302)

FDOT North Miami-Dade Resident Engineer
Ivan Hay, P.E.

FDOT Project Manager
John Garzia, P.E.

Construction Consulting Engineering and Inspection (CCEI) Senior Project Engineer
Jose Morales, P.E.

Contractor
Proshot Concrete, INC.

Community Outreach Specialist
Melissa J. Rodriguez

HML Public Outreach, LLC
1 (305) 570-8076
Melissa@HMLPublicOutreach.com