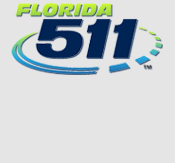 Welcome
The Florida Department of Transportation (FDOT) is scheduled to begin an intersection project along NE 203 Street/Ives Dairy Road between SR 5/US 1/Biscayne Boulevard and West Dixie Highway in the fall of 2021.

The project will increase safety and ease traffic flow through this busy intersection by adding a new westbound bridge over the FEC Railway, adding a pedestrian bridge over the railroad track and adding new turn lanes to the eastbound bridge.

WORK TO BE PERFORMED
Elevating westbound NE 203 Street over the Florida East Coast Railway (FEC) tracks and West Dixie Highway
Constructing a pedestrian bridge over the FEC tracks
Widening the roadway along southbound US 1 and eastbound NE 203 Street, including the bridge
Improving drainage along the corridor
Updating pedestrian ramps, signage, pavement markings and lighting
Installing a bicycle lane along West Dixie Highway between NE 206 Street and NE 202 Street
LANE CLOSURE AND DETOUR INFORMATION
To build this project safely, it will be necessary to establish permanent work zones, close travel lanes and perform detours during nonpeak hours on nonevent days:
10 a.m. to 3 p.m., weekdays
10 a.m. to 4:30 p.m. on weekends
9 p.m. to 5:30 a.m., Monday through Sunday
11 p.m. to 7 a.m. on Fridays and Saturdays
This project will require nighttime full intersection closures that will be noticed in advance.
Project At-A-Glance
Start Date
October 2021

Est. Completion
Late 2024

Construction Cost
$41.3 million

Lengths and Limits
NE 203 Street/Ives Dairy Road from State Road (SR) 5/US 1/Biscayne Boulevard to West Dixie Highway

FDOT North Miami-Dade Resident Engineer
Ivan Hay, P.E.


FDOT Construction Project Manager
John Garzia, P.E.

Construction Consulting Engineering and Inspection (CCEI) Senior Project Engineer
Sergio Gonzalez, P.E.

Pinnacle Consulting Enterprises, INC.

Contractor
Condotte America, LLC

Senior Community Outreach Specialist
Heather M. Leslie

HML Public Outreach, LLC
(305) 905-5876
Heather@hmlpublicoutreach.com