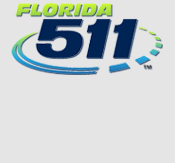 Welcome
The Miami Intermodal Center (MIC) is a massive transportation hub being developed across from Miami International Airport (MIA) by the Florida Department of Transportation (FDOT). It will provide connectivity between all forms of ground transportation available in the county, while decongesting the streets in and around the busy airport.

The MIC Program includes the Rental Car Center (RCC), Miami Central Station (MCS), MIA Mover and major roadway improvements, all to be completed by September 2014. FDOT is also pursuing private and/or public sector joint development projects to enhance the MIC's economic viability. Miami-Dade County is developing the AirportLink bringing Metrorail service to MIA via the Miami Central Station by 2012.

The MIC will become the county's main transportation hub and will provide safe, efficient and seamless intermodal connectivity between MIA, Miami-Dade County's number one economic generator, and South Florida's businesses and area-wide activities centers, as well as serve as a transfer point for resident commuters.
Project At-A-Glance