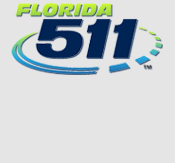 Welcome
The Florida Department of Transportation (FDOT) has begun the construction phase of a design-build project the week of December 17, 2018 at the Golden Glades Park & Ride Center in Miami-Dade County. This project, in partnership with Miami-Dade County, will upgrade and enhance mobility at the existing Golden Glades Multimodal Transportation Facility.
KEY PROJECT FEATURES
2,150 parking spaces
4,500 square foot transit hub
10,450 square foot retail space
New designated passenger waiting areas
Direct access to Tri-Rail Station from new parking garage
Bicycle parking and lockers
New multi-bay bus terminals
Upgraded and new bicycle paths, sidewalks, walkways and platforms
PROJECT SCHEDULE
Design Began: August 2018
Construction Began: December 2018
RECENT VIDEO
LANE CLOSURE AND DETOUR INFORMATION
To build this project safely, it will be necessary to periodically relocate bus stops within the Golden Glades Multimodal Transportation Facility at times and detour pedestrians. Work will be done in stages to minimize impacts to the public during special events and peak periods of traffic.
Existing bus and train schedules will be maintained. Ticketing machines will remain operational at all times during construction.
Beginning Monday, January 24, 2022 bus service will be relocating back to its permanent location in the west lot of the GGMTF. The bus service that was relocated in the east lot temporarily during construction, will be brought back over to its permanent location in the west lot, at the brand new facility. Free parking will be available in the parking garage.
CURRENT WORK ZONE:
VIDEO LIBRARY:
FINAL FACILITY RENDERING
Project At-A-Glance
Start Date
December 2018

Est. Completion
Early 2022

Construction Cost
$60 million

Lengths and Limits
Golden Glades Park & Ride Center

FDOT Resident Engineer
Jacqueline Sequeira, P.E.

Construction Consulting Engineering and Inspection (CCEI) Senior Project Engineer
Sergio Gonzalez, P.E.
Pinnacle Consulting Enterprises, INC.


Design-Build Team
LEAD Engineering Contractors and A&P Consulting Transportation Engineers

Senior Community Outreach Specialist
Sandra Bello
HML Public Outreach, LLC


(305) 510-0827
sandra@hmlpublicoutreach.com