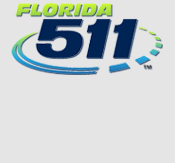 Welcome
This advanced phase project is a part of the FDOT's districtwide pushbutton safety program. It entails installing new light poles, installing northbound and southbound flashing beacons, re-grading the southbound slope to make it less steep, removing trees and shrubs as well as adding new signage at the intersection of US1 and Blimp Road (MM 21.3) on Cudjoe Key in Monroe County.
Project At-A-Glance
Start Date
February 2017

Est. Completion date
March 2020

Construction Cost
$2.6 million

Lengths and Limits
SR 5/US 1/Overseas Highway at Blimp Road (MM 21.3) on Cudjoe Key

FDOT Project Manager
John Garzia, P.E.

FDOT Resident Engineer
Ivan Hay, P.E.

Contractor
Weekley Asphalt Paving

Community Outreach Specialist
Paulette Summers
Media Relations Group, LLC


O: (305) 254-8598

C: (786) 510-3921