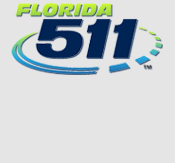 Welcome
The Florida Department of Transportation (FDOT) began this bridge rehabilitation project on SR 5/US 1/Overseas Highway along the Seven Mile Bridge over Moser Channel from MP 8.932 to MP 15.725 in Monroe County.
WORK TO BE PERFORMED
Repairing the foundation and structures under the bridge
Replacing the navigational channel fender system
Repairing the bridge deck
Adding signing and pavement markings along the bridge
To complete this project safely, it will be necessary to close travel lanes and shoulders at times during construction. Tasks will be done in stages, and closures will be scheduled to minimize impacts to the public and special events.
Temporary lane and shoulder closures may occur during non-peak hours, which are:
8 p.m. to 6 a.m., Sunday through Thursday
Project At-A-Glance
Start Date
April 2017

Est. Completion date
March 2019

Construction Cost
$14.9 million

Lengths and Limits
State Road (SR) 5/US 1/Overseas Highway/Seven Mile Bridge (Moser Channel) from MP 8.932 to MP 15.725

FDOT South Miami-Dade/Monroe County Resident Engineer
Andres Berisiartu, P.E.
FDOT


Construction Consulting Engineering and Inspection (CCEI) Project Manager
Mark Croft, P.E.
The Corradino Group


CCEI Senior Project Engineer
Pom Chakkaphak, P.E.
Parsons Brinckerhoff


Contractor
Southern Road & Bridge, LLC

Public Information Specialist
Paulette Summers
Media Relations Group, LLC


O: (305) 254-8598

C: (786) 510-3921

psummers@mrgmiami.com