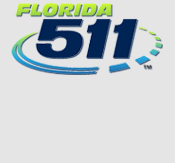 Welcome
The Florida Department of Transportation (FDOT) began a safety improvement project the week of February 4, 2019, which encompasses the construction of pedestrian High-intensity Activated Crosswalks (HAWKs) and street lighting at five existing mid-block crossing locations along State Road (SR) 5/North Roosevelt Boulevard in Monroe County.
WORK TO BE PERFORMED
• Installing pedestrian HAWKs at five mid-block crossings:
o Near 24 North Hotel
o Near Capital Bank
o Near Key Plaza Shopping Center
o Between 7 Street and Hilton Haven Road
o West of 3 Street
• Upgrading pedestrian signing and pavement markings
• Upgrading street lighting
• Repaving and restriping isolated sections of the road
LANE CLOSURE AND DETOUR INFORMATION
Daytime lane closures shall occur only during non-peak hours on non-event days/weekends. Non-peak hours are:
9 a.m. to 4 p.m., Monday through Friday
Project At-A-Glance
Start Date
February 2019

Est. Completion date
October 2019

Construction Cost
$1.6 million

Lengths and Limits
Along SR 5/North Roosevelt Boulevard

FDOT South Miami-Dade/Monroe County Resident Engineer
Andres Berisiartu, P.E.

Construction Consulting Engineering and Inspection (CCEI) Project Manager
Anthony Sabbag
HDR, Inc.


CCEI Senior Project Engineer
Jacki Hart, P.E.
RS&H


Contractor
Weekley Asphalt, Inc.

Community Outreach Specialist
Paulette Summers
Media Relations Group, LLC


O: (305) 254-8598

C: (786) 510-3921