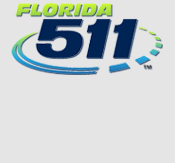 Welcome
The Florida Department of Transportation (FDOT) has begun various roadway and fencing improvement projects that extend along State Road (SR) 5/US 1/Overseas Highway from Mile Marker (MM) 33.710 to MM 39.795, in Monroe County.
WORK TO BE PERFORMED
Restoring the grassy area along the road
Replacing damaged shared use path and fencing
Repairing damaged guardrails
Replacing damaged aluminum handrail and gravity wall at Bahia Honda Key
LANE CLOSURES
Lane closures will occur during non-peak hours. Work will be done in stages to minimize impacts to the public and special events. Non-peak hours are: 8 p.m. to 6 a.m., Sunday through Thursday
Project At-A-Glance
Start Date
December 2019

Est. Completion date
July 2020

Construction Cost
$1.9 million

Lengths and Limits
State Road (SR) 5/US 1/Overseas Highway from MM 33.710 to MM 39.795

FDOT South Miami-Dade & Monroe Resident Engineer
Andres Berisiartu, P.E.

Construction Consulting Engineering and Inspection (CCEI) Project Manager
Anthony Sabbag
HDR, Inc.


CCEI Senior Project Engineer
Jacki Hart, P.E.
RS&H


Contractor
Charley Toppino & Sons, Inc.

Community Outreach Specialist
Paulette Summers
Media Relations Group, LLC


O: (305) 254-8598

C: (786) 510-3921