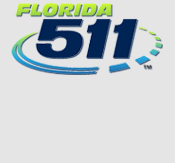 Welcome
The Florida Department of Transportation (FDOT) has begun a landscaping project the week of January 21, 2019, along SR 93/I-75 from NW 148 Street to NW 162 Street, in Miami-Dade County.
WORK TO BE PERFORMED
Landscape beautification improvements to the roadway
Removing and replacing diseased and damaged trees
To do this work safely, it will be necessary to perform traffic shifts and close travel lanes at times. Lane closures shall occur only during non-peak hours on non-event days/nights/weekends. Non-peak hours are:
9 a.m. to 3:30 p.m., weekdays and weekends
9 p.m. to 5:30 a.m., Sunday through Thursday nights
11 p.m. to 7 a.m., Friday and Saturday nights
Project At-A-Glance
Start Date
January 2019

Est. Completion date
June 2019

Construction Cost
$599,000

Lengths and Limits
State Road (SR) 93/I-75 from NW 148 Street to NW 162 Street

FDOT North Miami-Dade Resident Engineer
Ivan Hay, P.E.

FDOT Project Administrator
Carolina Zamora

Contractor
Visualscape

Community Outreach Specialist
Christian Gonzalez
The Corradino Group


O: (305) 640-7441

C: (786) 837-4884

csgonzalez@corradino.com