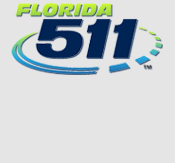 Welcome
THIS LANDSCAPE PROJECT WAS COMPLETED IN AUGUST 2019 AND IS CURRENTLY IN ESTABLISHMENT PERIOD UNTIL JULY 2021
The Florida Department of Transportation (FDOT) completed a landscaping project along SR 826/Palmetto Expressway from N of NW 74 Street to NW 154 Street in Miami-Dade County.
WORK TO BE PERFORMED
Improving and beautifying the landscape along the roadway
Removing and replacing diseased and damaged trees
LANE CLOSURE AND DETOUR INFORMATION
Temporary lane closures can occur during non-peak hours on non-event nights from:
• 9 p.m. to 5:30 a.m., Sunday through Thursday nights
• 11 p.m. to 7 a.m., Friday and Saturday nights
*Lane closures are not anticipated for this project. However, if necessary, updates will be sent.
Project At-A-Glance
Start Date
March 2019

Est. Completion date
August 2019

Construction Cost
$689,495

Lengths and Limits
State Road (SR) 826/Palmetto Expressway from north of NW 74 Street to NW 154 Street

FDOT North Miami-Dade Resident Engineer
Andres Berisiartu, P.E.

FDOT Project Manager
Jonathan Fundora, P.E.

FDOT Project Administrator
Jean Boursiquot, E.I.

Contractor
Arazoza Brothers

Community Outreach Specialist
Christian Gonzalez
The Corradino Group


O: (305) 640-7441

C: (786) 837-4884

csgonzalez@corradino.com