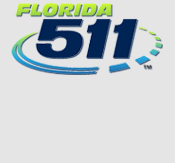 Welcome
Project Completed September 2016
Capacity improvements include the reconstruction and widening along both SR 826 and SR 836, the construction of a four-level interchange as well as the reconstruction/modifications of the Flagler Street/ SR 826 and the Milam Dairy Road/NW 72 Avenue/SR 836 interchanges.
Project At-A-Glance
Start Date
November 2009

Est. Completion date
September 2016

Construction Cost
$563 Million

Lengths and Limits
The construction limits are approximately just north of SW 8 Street to NW 25 Street on S.R.826; just east of NW 87 Avenue to NW 57 Avenue on S.R. 836.

FDOT South Miami-Dade Resident Engineer
Claudio Diaferia, P.E.


FDOT Construction Project Manager:
Claudio Diaferia, P.E.

FDOT Design Project Manager:
Ali Toghiani, P.E.

Project Designer
BCC Engineering, Inc.

CCEI Sr. Project Engineer
Francis Chin, P.E.
AIM Engineering, Inc.


Project Contractor
Community / Condotte /de Moya, JV

Public Information Specialist
Oscar Gonzalez
Media Relations Group, LLC


(786) 280-0983
ogonzalez@mrgmiami.com