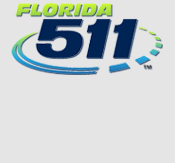 Welcome
Installation of landscaping was completed on August 2, 2019.
This project is currently in the establishment period.
The Florida Department of Transportation (FDOT) has begun a landscaping project along SR 826/Palmetto Expressway from NW 14 St to NW 31 Street in Miami-Dade County.
WORK TO BE PERFORMED
Installing trees/palms along the roadway
Adding landscape buffer along the roadway
Removing and replacing diseased and damaged trees
LANE CLOSURE INFORMATION
Temporary lane closures can occur during non-peak hours on non-event days from:
9 p.m. to 5:30 a.m. — Sunday through Thursday
11 p.m. to 7 a.m. — Friday and Saturday
Project At-A-Glance
Start Date
January 2019

Est. Completion date
August 2021

Construction Cost
$748,184

Lengths and Limits
State Road (SR) 826/Palmetto Expressway from NW 14 Street to NW 31 Street

FDOT North Miami-Dade Resident Engineer
Ivan Hay, P.E.


FDOT North Miami-Dade Assistant Resident Engineer
Dru Badri, P.E.

FDOT Project Manager
Colin Johnson, P.E.

Contractor
Arazoza Brothers Corporation

Community Outreach Specialist
Sergies Duarte
Quest Corporation of America, Inc.


C: (305) 216-3617

O: (305) 640-7462