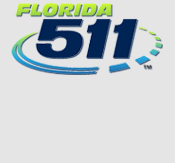 Welcome
The Florida Department of Transportation (FDOT) has begun a bridge rehabilitation and safety project along SR A1A/MacArthur Causeway East Bridge (bridge number 870077) from Terminal Island to Alton Road
WORK TO BE PERFORMED
Repairing concrete elements under the bridge such as beams, columns, painting bridge steel spans and repairing the fender system and electrical components to the navigational bridge lighting
Repairing elements on top of the bridge such as concrete deck replacement
LANE CLOSURE AND DETOUR INFORMATION
To do this work safely, it will be necessary to close travel lanes and establish detours at times. One continuous lane closure will occur in the westbound lanes followed by the eastbound lanes for approximately nine months.
Beginning Sunday night, June 16, the flyover from eastbound SR A1A/MacArthur Causeway to northbound Alton Road will be closed continuously for up two weeks while the contractor replaces the bridge deck. Please note that the inside eastbound though lane will continue to be closed through mid-July while the contractor completes bridge deck replacement in this lane. A second eastbound lane closure will occur as needed, from 10 p.m. to 6 a.m. One through lane and the right turn lane to southbound Alton Road will be open at all times during this closure.
Daytime and nighttime work will be performed both on top and underneath the bridge. At least one eastbound and one westbound travel lane will remain open at all times.
Lane closure and project information will be posted weekly on the department's website.
Project At-A-Glance
Start Date
June 2018

Est. Completion date
July 2020

Construction Cost
$12.9 million

Lengths and Limits
State Road (SR) A1A/MacArthur Causeway East Bridge (bridge number 870077) from Terminal Island to Alton Road

FDOT North Miami-Dade Resident Engineer
Ivan Hay, P.E.

FDOT Project Manager
Dru Badri, P.E.

Construction Consulting Engineering and Inspection (CCEI) Senior Project Engineer
John Bolton, P.E.
Bolton Perez & Associates Consulting Engineers


Contractor
LEAD Engineering Contractors

Community Outreach Specialist
Melissa J. Rodriguez

HML Public Outreach, LLC
1 (305) 570-8076
melissa@hmlpublicoutreach.com