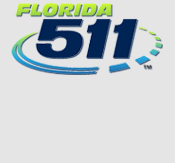 Welcome
The Florida Department of Transportation (FDOT) has begun a roadway improvement project along SR A1A/Indian Creek Drive from 63 Street to Abbott Avenue in the City of Miami Beach.
WORK TO BE PERFORMED
Repaving and restriping the roadway
Adjusting manholes and valves
Reconstructing existing pedestrian ramps
Replacing utility boxes within limits of sidewalk reconstruction
Installing a shared bicycle lane "sharrows"
Enhancing signage and pavement marking

LANE CLOSURE AND DETOUR INFORMATION
To do this work safely, it will be necessary to close travel lanes and establish detours at times. Lanes may be closed during non-peak hours:
12 a.m. to 6:30 a.m., weekdays and weekends
Lane closure and project information will be posted weekly on the department's website, www.fdotmiamidade.com.
Project At-A-Glance
Start Date
May 2019

Est. Completion date
December 2019

Construction Cost
$1.3 million

Lengths and Limits
State Road (SR) A1A/Indian Creek Drive from 63 Street to Abbott Avenue

FDOT North Miami-Dade Resident Engineer
Ivan Hay, P.E.

FDOT Project Manager
Dru Badri, P.E.

Construction Consulting Engineering and Inspection (CCEI) Project Engineer
Andres Penaloza, P.E.
Castillo Engineering



Contractor
Roadway Construction, LLC.


Community Outreach Specialist
Heather Leslie

HML Public Outreach, LLC
1 (305) 905-5875
heather@hmlpublicoutreach.com