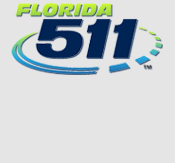 Welcome
The Florida Department of Transportation (FDOT) began a bridge rehabilitation project the week of March 16, 2020, along State Road (SR) 5/US 1/Overseas Highway over Cow Key Channel Bridges (MM 4.1), in Monroe County.
WORK TO BE PERFORMED
Replacing sections of the bridges deck spans and beams
Repaving and restriping the roadway
MAINTENANCE OF TRAFFIC - Phase Three
The Cow Key Channel project completed the rehabilitation efforts on the outbound and inbound bridge, and began the roadway restoration work. All four travel lanes on the inbound and outbound bridges are open to traffic with no daily traffic shifts. Roadway restoration activities will last roughly one month and will include reconstructing the medians, installing landscape, and repaving and restriping the roadway. The speed limit is reduced to 25 miles per hour (mph) through the construction zone.
Nighttime, intermittent single lane closures will take place on the bridges and roadway, Sunday through Thursday, from 10 p.m. to 5:30 a.m.
The roadway signals and crosswalk on College Road South are operational. The temporary traffic signal at the intersection of US 1 and College Road North is removed. Pedestrian walkways, including the sidewalk on the outbound bridge and the Florida Keys Overseas Heritage Trail, are open. The bicycle lane along the bridges will remain closed until the roadway work is complete.
This schedule may change due to bad weather or other unexpected conditions.
For a downloadable version of the project update, click here.
Additional Project Videos
Project At-A-Glance
Start Date
March 2020

Est. Completion
Late 2020

Construction Cost
$6.2 million

Lengths and Limits
State Road (SR) 5/US 1/Overseas Highway over Cow Key Channel Bridges (MM 4.1)

FDOT South Miami-Dade/Monroe County Resident Engineer
Andres Berisiartu, P.E.

FDOT Project Manager
George Hoffman, P.E.

Construction Consulting Engineering and Inspection (CCEI) Project Manager
Anthony Sabbag
HDR, Inc.


CCEI Senior Project Engineer
Jessica Miles, P.E.
WSP


Contractor
Kiewit Infrastructure South Co.

Community Outreach Specialist
Maria Alzate
Infinite Source Communications Group


O: (305) 573-0089

C: (305) 560-8218