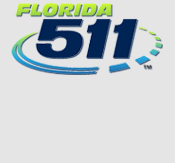 Welcome
Project Overview
SR 976/SW 40 Street/Bird Road is a major east-west principal arterial that is critical in facilitating the movement of local and regional traffic within central Miami-Dade County. It also serves as an alternate route to the often-congested SR 94/SW 88 Street/Kendall Drive to the south and SR 90/US 41/SW 8 Street/Tamiami Trail to the north and facilitates commuter traffic from the high-density residential areas in the west to employment centers located east of the project such as the University of Miami and City of Coral Gables. It is primarily a six-lane divided roadway from the SR 821/Homestead Extension of the Florida Turnpike (HEFT) to SW 57 Avenue and a four-lane divided roadway from SW 57 Avenue to SR 5/US 1. The corridor traverses three municipalities: City of Coral Gables, City of Miami and City of South Miami in addition to several census-designated places such as Westchester, Coral Terrace, Tamiami, Westwood Lakes, Olympia Heights, University Park and Glenvar Heights. In September 2016, FDOT District Six initiated this Planning Study to evaluate the existing and future operational deficiencies and craft a vision for the future of the Bird Road corridor that accommodates all transport modes.
Project Purpose
The primary purpose of this project is to analyze the existing conditions, identify recurring congestions locations and evaluate multimodal transportation improvement needs based on future travel demand. The study will also identify conceptual improvements for the congested locations along the project corridor and provide recommendations for future improvements.
Project At-A-Glance
Start Date
September 2016

Est. Completion date
April 2018

Cost
$TBD

Lengths and Limits
Approximately 8.5 miles from SR 821/HEFT to SR 5/US 1/South Dixie Highway

FDOT Project Manager
Camilla Perez

Consultant Project Manager
Godfrey Lamptey, P.E.,PTOE

GOAL Associates, Inc.

Public Information Specialist
Charesse Chester

Creativision MEDIA, Inc.

O: (305) 944-7564