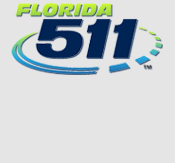 Welcome
Atlantic Isles Lagoon Bridge (Bridge No. 874218) Project Development and Environment (PD&E) Study
From Atlantic Isles west of State Road (SR) A1A to Atlantic Avenue
Miami-Dade County, Florida
Study Overview
The Florida Department of Transportation (FDOT), District Six, is conducting a Project Development and Environment (PD&E) Study for the Atlantic Isles Lagoon Bridge (Bridge No. 874218). The project limits extend from Atlantic Isles west of State Road (SR) A1A to Atlantic Avenue, in Miami-Dade County, Florida.
Study Objectives
The study's primary objective is to fully evaluate potential alternatives to improve the existing bridge structure, so that it is safe and functional for the traveling public.
Schedule
Public Involvement
FDOT hosted a Virtual Public Kick-off Meeting to discuss the project.
The Virtual Public Kick-off Meeting was held on Tuesday, October 27, 2020, from 6 p.m. to 8 p.m. via GoToWebinar. To watch this video click on the link below.
https://attendee.gotowebinar.com/recording/3239309000568151555
The environmental review, consultation, and other actions required by applicable federal environmental laws for this project are being, or have been, carried-out by FDOT pursuant to 23 U.S.C. § 327 and a Memorandum of Understanding dated December 14, 2016, and executed by FHWA and FDOT.
FDOT encourages public participation without regard to race, color, national origin, age, sex, religion, disability or family status. Persons who need special assistance under the Americans with Disabilities Act of 1990 or who need translation services (free of charge) should contact Irene Varela at (305) 470-5342 or in writing to FDOT, 1000 NW 111 Avenue, Miami, FL 33172 or by email at: Irene.Varela@dot.state.fl.us at least seven days prior to the Virtual Public Kick-off Meeting.
Project At-A-Glance
Start Date
October 2019

Est. Completion date
December 2022

Construction Cost
$TBD

Lengths and Limits
Atlantic Isles west of State Road (SR) A1A to Atlantic Avenue

FDOT Project Development Manager
Nicholas Danu, P.E.

FDOT Project Manager
Irene Varela, E.I., F.C.C.M.

Community Outreach Specialist
Monica Diaz

Infinite Source Communications Group

O: 305-573-0089