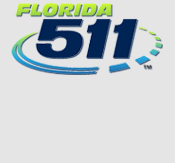 Welcome
Study Overview:
As part of a regional planning effort to facilitate freight movement in Miami-Dade County, the Florida Department of Transportation (FDOT) is evaluating freight corridors within the City of Hialeah and adjacent areas. This planning effort will result in viable solutions that enhance connectivity, mobility, and minimize conflicts for freight transportation.
Study Objectives:
Examine freight movements to identify impacts to the area roadway system
Describe products and markets and their impact on the regional economy
Determine the origin and destination of truck traffic moving through Hialeah
Assess truck parking facilities within the study area
Identify specific recommendations to match the current and projected freight demands
Take Our Survey - Click Here
Project At-A-Glance
Start Date
December 2018

Est. Completion date
December 2019

Construction Cost
$TBD

Lengths and Limits
Hialeah Freight Mobility Implementation Plan

FDOT Project Manager
Carlos Castro, P.E.

Consultant Project Manager
Andrew W. Nicol AICP

TranSystems

Community Outreach Specialist
Maria Alzate

Infinite Source Communications Group

(305) 573-0089

maria@iscprgroup.com